Dental Staff
All professionals at Jeffrey F. Boothe, DDS maintain the highest levels of accreditation and pursue ongoing education to stay abreast of the latest trends in the medical field. Read on to learn more about our staff's experience and training.
Dr. Boothe and Staff:
We've been taking dreams come true by creating beautiful smiles for over twenty-two years. We use the latest cosmetic dentistry techniques with respect and compassion for your unique needs. We know that for some people, a visit to the dentist can be stressful, and we offer support and services to alleviate any discomfort.
Meet Dr. Boothe:

Dr. Jeff Boothe graduated with a doctorate in dentistry from the prestigious University of Texas Dental School , in San Antonio. Since graduating he returned to California, where he has been practicing in Merced for thirty two years. He maintains his reputation as being on of the top cosmetic dentists in Central California.
Dr. Boothe enjoys painting, playing guitar, golfing, traveling, and anything to do with sports! He attended The University of Texas as a scholarship athlete. He and his wife Sherry have been married for forty years and Sherry manages his dental office. They have three sons, Brandon, Chris, and Kyle, as well as one daughter-in-law, Julie. Dr. Boothe's greatest joy is in spending time with his family, especially with his five grandchildren Austin, Avery, Taylor, Brinley, and Madyn.
Dr. Boothe is committed to offering his patients the finest dental care available. He recognizes the personal needs of each patient and provides the best possible patient comfort, which uses the state-of-the-art technique. He designs beautiful smiles by preventative and restorative care and using advanced cosmetic dentistry. Dr. Boothe has also trained with the esteemed Las Vegas Institute for Cosmetic Dentistry, known as LVI Global, where he completed courses in cosmetic dentistry from the placement of veneers to full mouth restoration. Through LVI he has completed the following courses: Master Aesthetic Dentistry, Occlusion I, Practical Occlusion in the Progressive Practice, Endodontics Root camp, and Comprehensive Aesthetic Reconstruction. As an LVI alumnus he is among the upper on percent of cosmetic dentists nationwide to achieve this status.
Dr. Boothe is also a member of the California Dental Association, the American Dental Association, past President of the Yosemite Dental Society, and he has participated in the Seattle Study Club and Fresno Gnathological study Clubs. Each year Dr. Boothe completes hundreds of hours of continuing education in various renowned post-graduate programs. He ensures he maintains the highest quality of work, while learning new techniques and procedures to keep his dental practice standards current, efficient and among the best available.
The difference between a cosmetic dentist and a general dentist
Like so many things in life, this isn't something you usually think about unless it affects you personally. And that's a huge part of the difference - this does not affect you personally because you new smile is being created. That's where cosmetic dentists excel... in their artistic approach.
A cosmetic dentist is passionate about the appearance of the work and getting it to look as beautiful as possible. General dentists have a much lower expectation of "beauty" in dental work.
Cosmetic dentistry is the art of addressing the self-perception of the patient. A cosmetic dentist knows that if the patient is not pleased with the appearance of the work, the case is a failure.
General dentists are trained to fix things. Cosmetic dentists are trained to create things. General dentists tend to have the mind of a technician - giving their attention only to detail and to function. Cosmetic dentists, to be successful, also must have that great attention to detail, but must have that added spark of creativity and attention to beauty. It's like the difference between a building contractor and an architect - it takes a completely different personality type to succeed with each dimension.
Cosmetic dentists must dedicate themselves to extensive hours of education after dental school, knowing that is it not required, simply for the passion and being able to create smiles of beauty. They must master the technical differences in the "white materials," the artistry of smile design, the intricacies of tooth colors and variations, and how to diagnose the patient's self-perception and address it.
Staff
We take pride in our dedicated staff who are devoted to the best treatment and care for you.
Sherry - Office Manager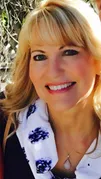 I have worked for over twenty years with Dr. Boothe and have been the Practice Manager since 1992. Dr. Boothe's excellence in dentistry has provided our patients with great care. I attended and graduated from Merced College. I have enjoyed watching our practice grow and getting to know our patients. Working with a great dental team has been like being with family. I enjoy cooking, travelling, and being with my grandchildren, family, and friends.
---
Cheri - Registered Dental Assistant

I was born and raised in Merced and attended Merced College for Dental Assisting, trained at CAFB, and received my license for Dental Assisting in December of 1989. I began working for Dr. Boothe in January of 1990, and have enjoyed working with him and our staff over the years. I have enjoyed working with our patients and seeing their children grow and meeting their families as they continue to come back. Dr. Boothe takes great pride in his work, and we as an office staff continue to learn new techniques to deliver the best options and care to our patients.
---
Melissa - Registered Dental Assistant

I was born and raised in Merced and graduated from Golden Valley High School. I received my Dental Assistant education from Galen College in Modesto and became licensed as a Registered Dental Assistant in 2005. I have enjoyed working side-by-side with Dr. Boothe. I take pride in the quality of care that we provide our patients and my goal is to help you feel comfortable throughout each procedure. I'm very lucky to be part of such a wonderful team and look forward to your visit to our office. Outside of work I enjoy shopping, camping, and spending time with family. I am happily married and have two children.
---
Sarah - Registered Dental Hygienist

I have been a Registered Dental Hygienist for 12 years. I attended San Joaquin Valley College in Visalia, CA and graduated in 2004. I enjoy sharing my knowledge with my patients and educating them about their oral care and the importance of good dental health. I am happily married to my husband and we have a beautiful daughter. I love spending time with my family, going to church, exercising and watching sports.
---
Liew - Dental Assistant

I'm the newest member to join Dr. Boothe's office and I'm very happy to be working with an incredible dentist and his passionate staff members. I was born in Merced and have been living here my entire life. I obtained my dental assistant training and certificates from Dental Assisting Institute in Modesto. I provide patients with gentleness and consideration when it comes to their comfort and needs. Occasionally, I like to travel out of town with my husband, go kayaking, and shopping.